How to Reduce Holiday Stress With Home Care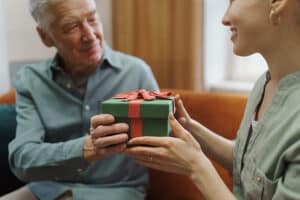 The holidays may be the best time of year when you can surprise your kids with gifts and eat tons of delicious, hearty meals. On the other hand, your senior mom or dad may not feel the same way about the holiday season. Some seniors may dislike the holidays due to loneliness and isolation, especially if they've lost loved ones or live far from family and friends. Additionally, the stress associated with holiday preparations, such as shopping, cooking, and social obligations, can be overwhelming for some seniors, impacting their enjoyment of the season. Here are some tips to try to take the stress away from your senior loved one this holiday season.
Hire Home Care
If you live far away and can't make it to your loved one's home this year, they may need more help than they will admit. One of the best things you can do for your loved one is encourage them to hire home care to help around the house. These professionals will help care for your seniors, ensure they have a good routine they can stick to, and help with the house and other small tasks. Home care allows a senior to age in place for as long as possible and is the best person to help limit the stress a senior feels.
Celebrate With Them
Your seniors may not want to travel to Aruba for the holidays but still want to spend the day with you. It's time to make time for your loved one and spend the holidays in a safe environment where they feel comfortable going. If you can invite your senior over or bring the kids to their house, this is one of the best ways to ensure they are included but also a way you can take care of most of the planning so they don't have to stress out over anything.
Make Travel Plans
If your senior has given up driving, they may feel like a burden asking for rides, and therefore, they may stop making plans to go out and do things. This type of isolation can be deadly. Instead of letting your senior loved one stay home, invite them over and arrange transportation. You can pick them up, or a family member or even home care can help provide non-medical transportation to and from places. This means your senior has ways to events and will feel less stressed about going out.
Plan Meals In Advance
Your elderly mom or dad may be on diets that require special food to be made, and they may not want to mention anything. This can be stressful for them, and they may need to stay home from holiday parties. Instead of excluding them because of their meals, try to find out what they can eat from their home care providers. You can then prepare a small menu for your loved one to eat, which will take stress away from them and ensure they are eating with everyone else. Sometimes, the smallest things can have a huge impact on how a senior feels.
If you or an aging loved one are considering home care in Wilmette, IL, contact the caring staff at Companion Services of America today at (847) 943-3786. Our home care service area includes Northbrook, Highland Park, Deerfield, Glenview, Buffalo Grove, Evanston, Des Plaines, Skokie, Lake Forest, Wilmette and the surrounding areas.
Latest posts by Jamie Shapiro
(see all)