INDEPENDENCE. DIGNITY. WELL-BEING.
That's our commitment to you. We're the premiere senior in-home care specialist in the Chicagoland area. 
Companion Services of America offers seniors in-home care as well as a wide variety of services in various settings including the home, hospital, assisted and skilled nursing facilities. Depending upon each individual's needs, we can arrange for service 24 hours a day, live-in, or on an hourly basis. Short or long-term care can be provided. In addition, we are a licensed home nursing agency offering additional nursing services to our clients.
QUICK FACTS ABOUT US
Family owned and operated
Social worker, R.N., and long term care specialist on staff
Outstanding customer service
Available 24/7
Free assessment and caregiver meeting prior to start of service
No night differential
Licensed, bonded, and insured
Our mission is to ease the burden and give peace of mind to our families by providing quality personal home care services for your loved ones as well as respite care for family members. We are committed to enhancing our client's quality of life, maximizing their independence, preserving their dignity, safety, and well-being. Our dedicated caregivers work as an extension of any family to promote a strong sense of security, compassion, and companionship.
Hundreds of families have trusted us with their loved ones and they all are a testament to our commitment. Our concierge approach to our families enables your loved ones to have professional staff available to meet your needs at all times.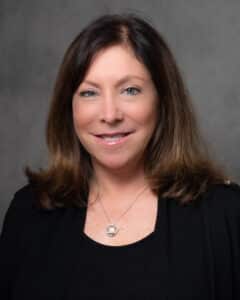 JAMIE SHAPIRO
Managing Director/Founder
Jamie received her Master's degree in Clinical Social Work from the University of Chicago. Jamie is a Certified Dementia Practitioner. She started her career in psychiatric social work at Northwestern University Institute of Psychiatry. She later went on to become Director of Social Services at Belmont Community Hospital, where she developed discharge planning procedures to assist staff in identifying potential patients requiring intervention. Jamie has a strong compassion to help others, and enjoys working with her clients and their families, making a difference in improving the quality of their lives.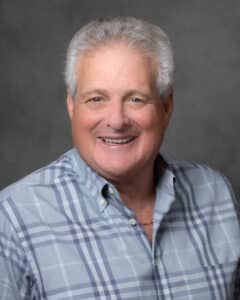 STEVEN SHAPIRO
Business Manager
Steven joined Companion Services of America as the Business Manager after a long career in the financial markets. He is a Registered Certified Public Accountant. He also holds an Insurance producer's license for long-term care, life, accident and health insurance in Illinois and California. He also specializes in providing retirement income solutions and estate planning.
Steven is a board member of Easter Seals Metropolitan Chicago, volunteering his time to help children and their families with autism. He has served as a board member since 2011. He serves on the finance and personnel committees.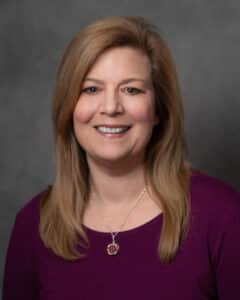 GAIL WEINSTEIN, R.N.
Clinical Director
Gail joined the team of Companion Services of America in 2015. She is a registered nurse and also has a BS degree in Psychology. Gail is a Certified Dementia Practitioner. She has experience in community health, medical/surgical nursing, oncology, and has worked in a long-term care facility. Gail has additional geriatric training in Alzheimer's and dementia care. Prior to her work as a nurse, she spent many years with The American Cancer Society in Chicago working with volunteers in the fight against cancer. Gail is passionate about nursing, and enjoys working one on one with her clients.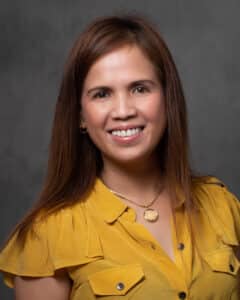 MARY ROSS
Manager of Operations/HR Director
Mary joined Companion Services of America in 2008 as a certified nursing assistant. Mary was recently promoted to Manager of Operations, taking on additional managerial responsibilities. Her 18 years experience in the homecare industry has become invaluable in recruiting top notch caregivers and implementing excellent employee-client relations. She is also responsible for scheduling, hiring, and financial management.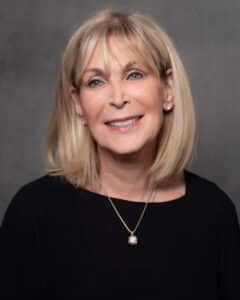 MARLENE MILLER
Administrative Assistant
Marlene recently joined Companion Services of America as an administrative assistant in our financial department. She holds a BS in Mathematics, and an MA in Mathematics Education. She is responsible for payroll, accounts payable, and accounts receivable. Marlene developed strong interpersonal and communication skills over her years of teaching, and along with her accounting skills, she adds depth to our team.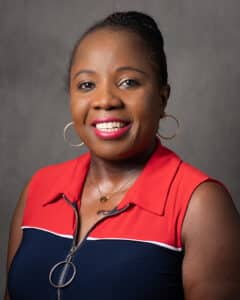 EVELYN NIZIMA
Licensed Practical Nurse
Evelyn joined Companion Services of America in 2013 as a certified nursing assistant. Evelyn became a Licensed Practical Nurse (LPN) and joined our team in June of 2018. Her responsibilities include providing our clients with nursing services as well as completing all supervisory visits, and supervising caregivers in the field. Evelyn enjoys working with our clients and is passionate about helping those in need.
Looking for a job?
Use our Careers page for questions and information
Let's Get Started!
Fill out our "Getting Started" form for you or your loved one

5 out of 5 - by D. R. on Jun 12, 2017 
"Thank you so much for your thoughtfulness.Your generosity and support was greatly appreciated during this difficult time. We are so fortunate to have you in our lives both personally and professionaly."

5 out of 5 - by by Milissa M. on Jun 12, 2017 
"My dear mother recently passed away. While her loss is devastating, we were blessed to employ your company's service to assist her daily living needs over the past year. Ivy and Charity never failed to provide graceful care for our mother. They listened carefully to the family's requests and consistently carried them out with great care."

5 out of 5 - by Lee. C. on Oct 05, 2017
We have been clients of Companion Services of America for about two years now. Before we called the staff at CSA we were overwhelmed trying to care for an elderly parent. The entire team was great, and very responsive to our needs. The caregivers were excellent!



5 out of 5 - by A. R. on Apr 28, 2017
My mother has been a client of Companion Services of America for about Two and a half years. Before we made the call to CSA we had a revolving door of unreliable caregivers for her. Now we feel my mom has capable and dependable care. Her caregiver is upbeat, reliable, honest, and competent. She is aware of my mom's medical and our family's needs.
What makes Companion Services Caregivers so special?
We hire only the most experienced and compassionate caregivers, accepting only 1 in 25. All caregivers are employees of Companions Services of America. Our caregivers are provided with extensive ongoing training through The Institute for Professional Care. Training for our caregivers is tailored to meet the unique needs of our clients. At Companion Services of America our caregivers are part of our family and are respected for the service and exceptional care they provide to all of our clients and their families.
For more information and pricing Call: (847) 948-0860
Providing Home Care in Deerfield, Highland Park, Northbrook, and the surrounding areas.