Emotional fitness means being able to keep a positive outlook even when life gets tough. You can take steps to build emotional fitness. Positive thinking help build emotional fitness and a stronger you!
BUILD POSITIVE-THINKING SKILLS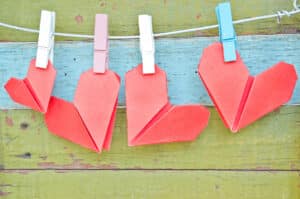 Positive thinking means seeing the best in your life, yourself and other people. It also means that change is part of life.
PAY ATTENTION TO YOUR FEELINGS
Keep aware of what makes you feel happy, sad, anxious or angry.
LEARN TO REPLACE NEGATIVE THOUGHTS
Listen to what you tell yourself and try to replace these negative thoughts with positive ones.
CREATE A CARING COMMUNITY
Spend time with people who make you feel happy. Help others in need. Healthy relationships are good for your emotional fitness. Take the time to listen to others.
TAKE CARE OF YOUR OWN HEALTH, BODY AND MIND
Eat healthy, get adequate sleep, and exercise regularly to activities you enjoy. Meditation or yoga can help you relax. Love yourself.
"Life is full of challenges. When you are emotionally fit, you are stronger, more resilient and better able to cope with the ups and downs life brings your way. Emotional fitness is linked to better mental and physical health."
Latest posts by Jamie Shapiro
(see all)