Psoriasis Awareness Month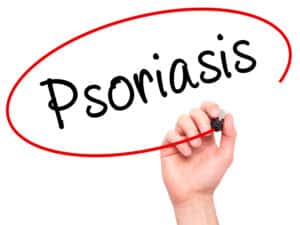 Psoriasis is a chronic, non-contagious, genetic autoimmune disease that affects approximately 7.5 million people in the United States. It is the most common among all the autoimmune diseases. Psoriasis causes red, scaly patches on the skin. Psoriasis is a chronic skin disorder that can be quite severe for some people, even disabling.
Psoriasis Awareness Month is a public health and awareness campaign sponsored by the National Psoriasis Foundation for educating the public and raising awareness about the disease. One third of people who have Psoriasis will develop psoriatic arthritis, which is a form of arthritis that is inflammatory. It causes pain and swelling of the joints and tendons. There is no cure for Psoriasis, but there are a number of treatments that are available. The goal of Psoriasis Awareness Month is to raise awareness, encourage research and educate for better care.
Jamie Shapiro, founder of Companion Services of America, LLC received a Masters Degree in Clinical Social Work from the University of Chicago. Jamie started her career in psychiatric social work at Northwestern University Institute of Psychiatry. Later, she went on to become the Director of Social Services at Belmont Community Hospital where she developed discharge planning procedures to assist staff in identifying potential patients requiring intervention.
Latest posts by Jamie Shapiro (see all)