Helping Elderly Loved Ones with Arthritis
Elderly Care in Deerfield IL
There are many different forms of arthritis, and unfortunately, elderly loved ones can be plagued by more than one type of it at a time. The condition affects all joints in the body, and it's one of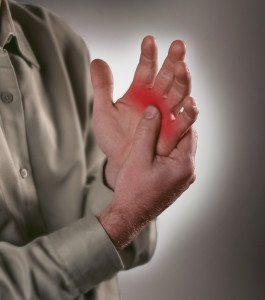 the most common diseases that adults can develop. Whether your elderly loved one is suffering from rheumatoid arthritis, osteoarthritis, or another form altogether, there are some things that you can try that might help.
Exercise Can Actually Help
Because the pain of arthritis can be so severe, many elderly loved ones forego exercise of any kind. The truth, though, is that exercise can help with the pain of arthritis quite a bit. You never want to encourage anyone to hurt themselves with exercise, but low-impact exercises that can help with range of motion and building strength are excellent as long as your loved one's doctor agrees. Dancing, yoga, light weight training, and swimming are just a few of the exercises that you might want to consider. Senior care providers in some cases have training that allows them to help your elderly loved one to exercise properly without causing harm.
Modify the Environment
If there is anything that you can do to modify the environment, such as moving dishes to a lower shelf, then it's a good idea to do so. Assistive aids can help as well. There are devices that you can fit over door knobs that make them easier to grasp. You can also replace standard knobs with levers so that they're less difficult to manage with sore hands. Any type of modification that makes life easier for someone with arthritis is worth considering.
Look for Other Remedies
Whether your loved one prefers alternative remedies or simply cannot tolerate some of the more traditional remedies, it's also worth it to look into other remedies. Some of the common treatments for arthritis include warm compresses, acupuncture, or using heating pads. Your elderly loved one may opt to try some of these remedies first, especially if surgery is looming as another possibility. Make sure that you talk about any alternative remedies with your loved one's medical team before trying something that might conflict with current treatments.
Arthritis can be extremely painful, but by looking for ways to make the situation more tolerable that pain can be eased a bit.
If you or an aging loved one are considering elderly care services in Deerfield, IL, contact the caring staff at Companion Services of America today at (847) 943-3786. Our home care service area includes Northbrook, Highland Park, Deerfield, Glenview, Buffalo Grove, Evanston, Des Plaines, Skokie, Lake Forest, Wilmette and the surrounding areas.
Source
http://www.cdc.gov/chronicdisease/resources/publications/aag/arthritis.htm
http://www.mayoclinic.org/diseases-conditions/arthritis/in-depth/arthritis/ART-20047971
http://www.webmd.com/rheumatoid-arthritis/guide/arthritis-acupuncture
Latest posts by superadmin (see all)