FEBRUARY IS AMERICAN HEART MONTH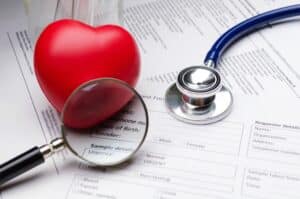 Heart disease is the leading cause of death in the United States. 1 in 4 people die of heart disease per year. Heart disease can be prevented by making healthy choices, managing health conditions, and living heart healthy lives.
American Heart Month can make a difference by raising awareness about heart disease and encourage people to live healthy lifestyles.
We can encourage families to make small changes, like using spices instead of salt.
Motivate teachers and families to encourage physical activity as part of the school day and into their lives. Maintain a healthy weight.
Along with eating right and being active, getting enough sleep, managing stress, connecting socially, creating balance, vitality and well-being through self-care.
We as educators, employers, health care professionals can raise awareness and help people manage their lives.
Jamie Shapiro, founder of Companion Services of America, LLC received a Masters Degree in Clinical Social Work from the University of Chicago. Jamie started her career in psychiatric social work at Northwestern University Institute of Psychiatry. Later, she went on to become the Director of Social Services at Belmont Community Hospital where she developed discharge planning procedures to assist staff in identifying potential patients requiring intervention.
Latest posts by Jamie Shapiro (see all)