JUNE IS NATIONAL FRESH FRUIT AND VEGETABLE MONTH!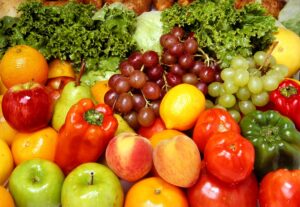 June is the beginning of summer and a great time to focus on eating more fresh fruits and vegetables. Eating fresh fruits and vegetables is essential to having a healthy diet. Daily consumption of fruits and vegetables can reduce the risk of chronic diseases, stroke, diabetes, obesity, and protect against certain types of cancers. They are an excellent source of fiber and are naturally low in fat and calories. They also provide many important vitamins and minerals. Explore your local farmers market, or enjoy planting a garden, summer is a great time to eat more fruits and vegetables!
Jamie Shapiro, founder of Companion Services of America, LLC received a Masters Degree in Clinical Social Work from the University of Chicago. Jamie started her career in psychiatric social work at Northwestern University Institute of Psychiatry. Later, she went on to become the Director of Social Services at Belmont Community Hospital where she developed discharge planning procedures to assist staff in identifying potential patients requiring intervention.
Latest posts by Jamie Shapiro (see all)