Client Testimonial: I Feel Safe and Happy With My Care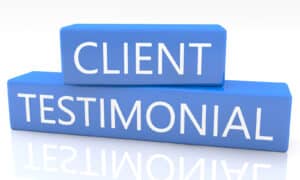 I have used the services of Companion Services of America for almost two years now. Before I made the call to them I was stressed, but now I feel safe and happy!  The entire staff and caregivers are great.
This is a wonderful company that I highly recommend!
Jamie Shapiro, founder of Companion Services of America, LLC received a Masters Degree in Clinical Social Work from the University of Chicago. Jamie started her career in psychiatric social work at Northwestern University Institute of Psychiatry. Later, she went on to become the Director of Social Services at Belmont Community Hospital where she developed discharge planning procedures to assist staff in identifying potential patients requiring intervention.
Latest posts by Jamie Shapiro (see all)